Managing team performance
Learn how to really help your team reach their peak potential, and have difficult but honest conversations when you need to.
8 key phrases

Speak confidently

Digital certificate

Instantly downloadable

4 case studies

Free of charge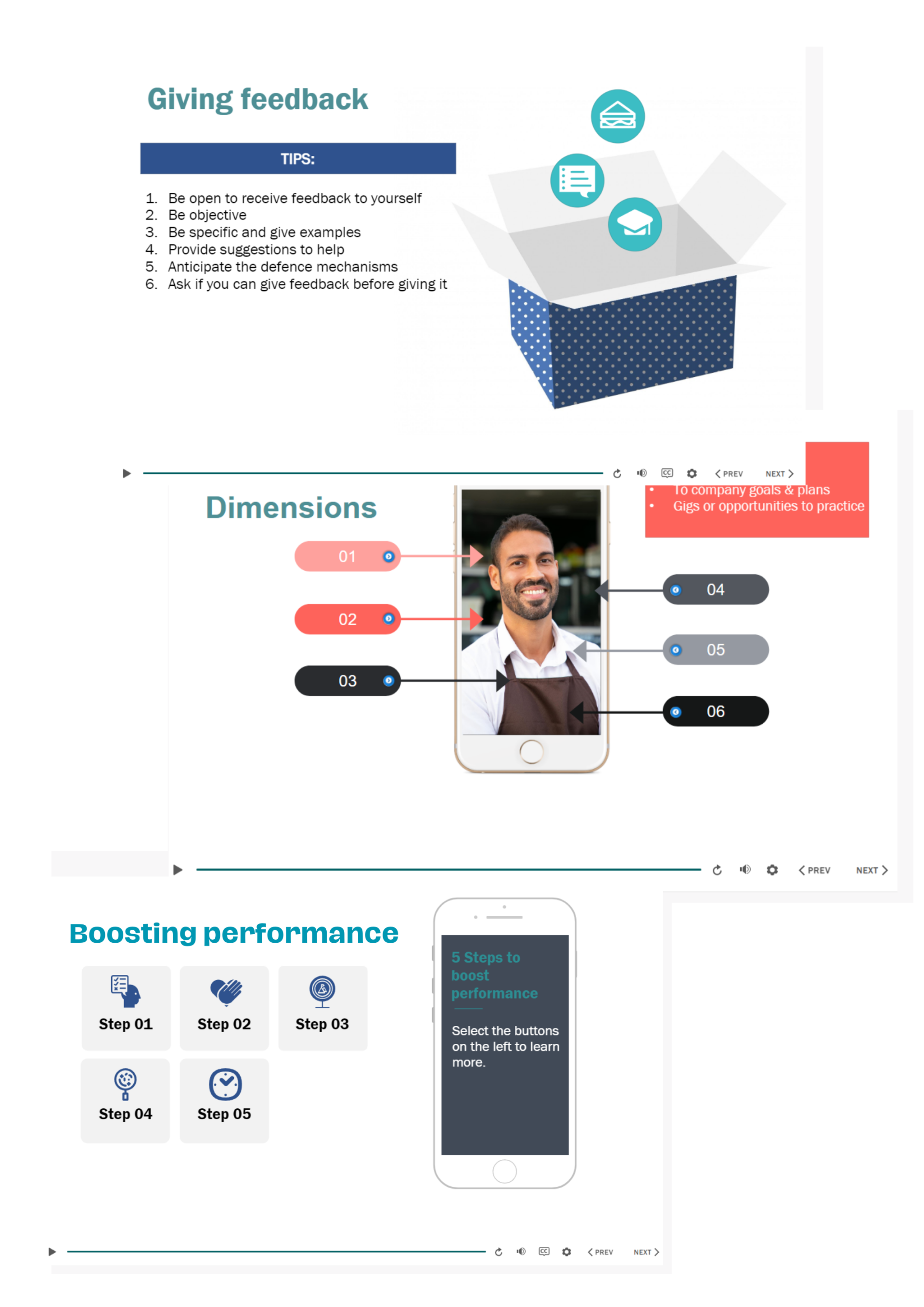 Who is it for?
This course is ideally for those who have a direct report or a small team to lead helping them succeed, identifying areas of strengths and areas for development. If you want to learn how to have difficult conversations, or how to give feedback, then this course is for you. Learn deep underlying techniques to understand your team members.
Want a quick
chat?

We're ready to take your call or answer your email.
01
Use 5 steps boost the performance of your team
Understanding your direct report / how to create a "coaching relationship" / learn causes of underperformance / Metron's 6 dimensions to understand a team member
02
Apply feedback techniques and create a learning environment
3 feedback techniques / deeper look at the "SBI" technique / how to create a learning environment
03
Address poor behaviour and have difficult conversation
7 tips for really difficult conversations / case study on Jack and Sonya
Take a sneak peak
Learn techniques taken directly from senior leaders that you simply won't find anywhere else!
Contact us online
Want to learn more about the course? Our team are ready to help.
Subscribe to our newsletter now!
Get weekly updates on live streams, news and more right in your mailbox.