Defining projects
Learn how companies react to different situations to achieve company goals through "proactive" and "reactive" projects.
9 key phrases

Speak confidently

Digital certificate

Instantly downloadable

2 case studies

Free of charge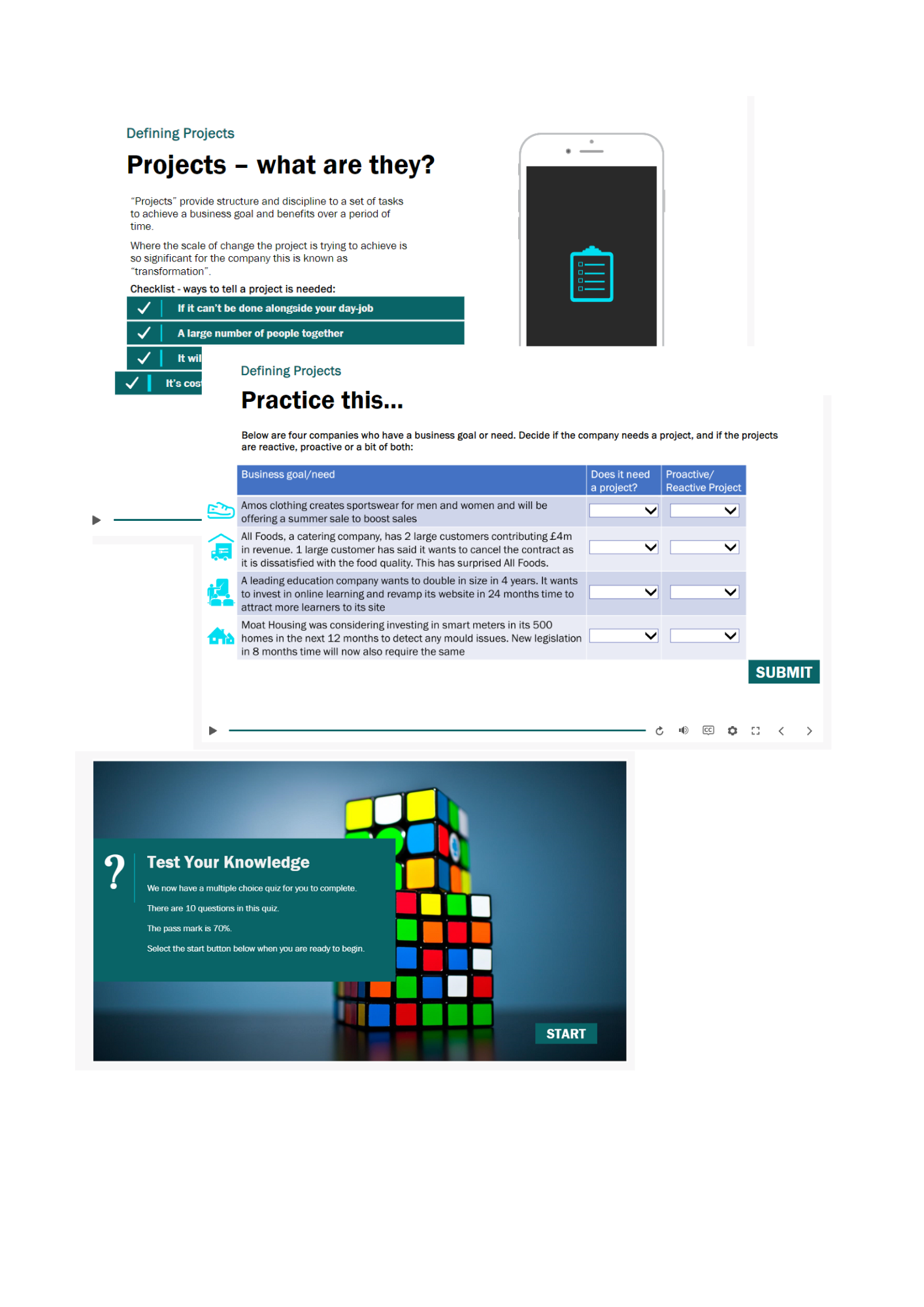 Who is it for?
This course is for anyone interested in learning more about the purpose of projects - why even have them? How different are they to normal tasks and work activities?

As you progress up the career ladder, all managers are expected to manage some form or project. Whether on a mini or grand scale. Prepare yourself now with this introductory level course and stand out with your employer for new roles.
01
Explain what projects and why they're important to a business
What are projects / 6 point checklist for a project / what is business transformation / your role in a project
02
Define different types of projects
Proactive projects / reactive projects / strategic initiatives / case studies on Netflix and Facebook
Take a sneak peak
Organise people and wrap support around any goal for your company.
Subscribe to our newsletter now!
Get weekly updates on live streams, news and more right in your mailbox.