Using data analytics for business
Learn how to use data to gain insight about your customers or business and make a business proposal. Apply a simple 5 step process and non-technical jargon.
14 key phrases

Speak confidently

Digital certificate

Instantly downloadable

3 case studies

Test yourself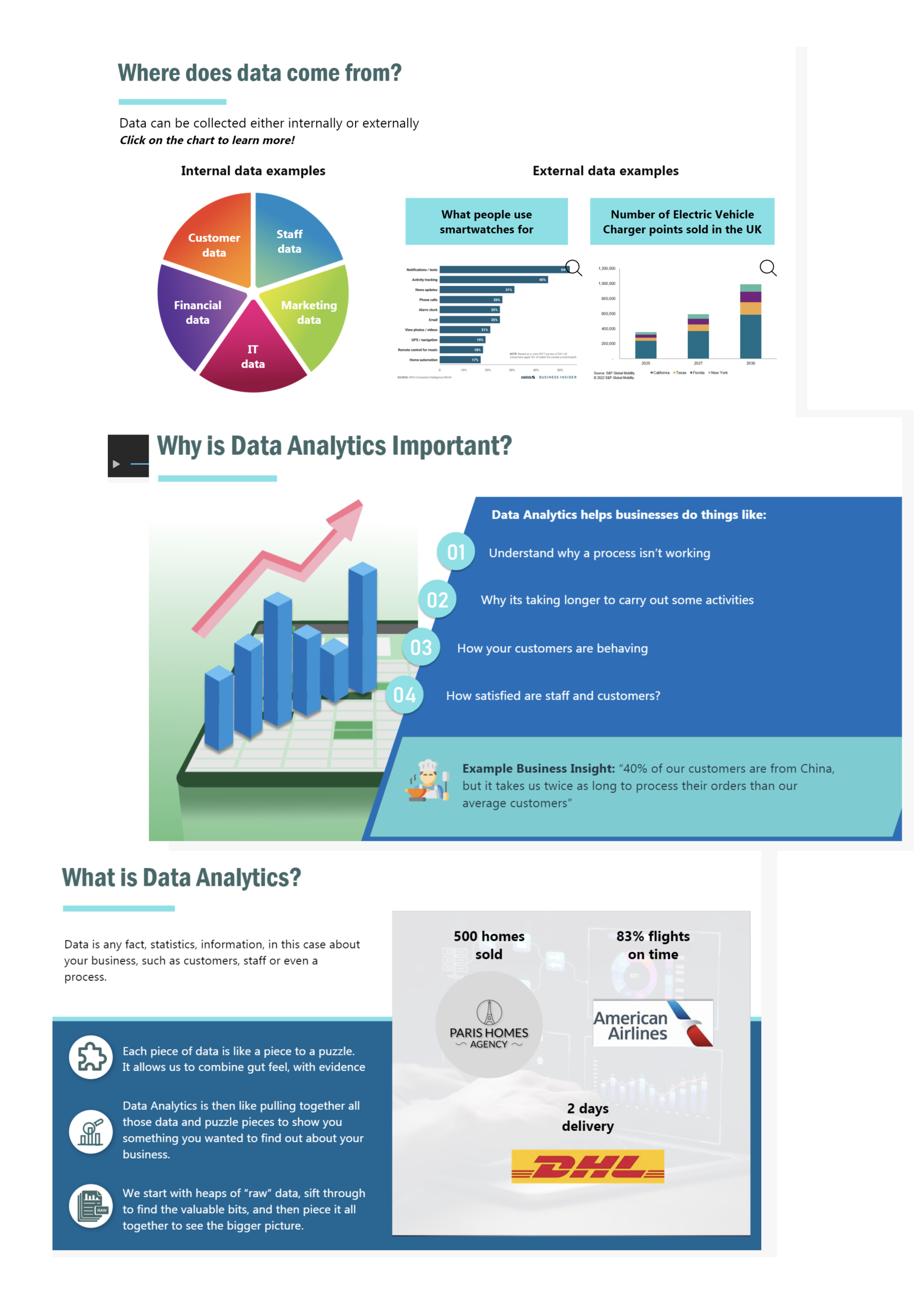 Who is it for?
This course is for beginners, ideally team leaders and managers, who need to use data as evidence when making proposals to their manager. Your company may be trying to understand its business better, and managers are increasingly being asked to help build a data-driven decision making and culture.
This course has been designed in a non-technical way and explains terminology in a fun way. You don't need to be able to write code or build dashboards!

01
Describe what data analytics is
Data as insight for a business / 4 reasons that businesses use analytics
02
Use basic terminology and understand types of data
8 key terms like dataset, visualisation and trends
03
Apply a 5 step process to implement data analytics
Where does data come from / Internal and external data How to collect data / How to analyse data / Alpha Bakery Case Study
04
Overcome 4 challenges when implementing data analytics
Protecting data once you collect it (data protection) / Getting quality data / training staff / integrating multiple sources of data
Take a sneak peak
Become a master at generating insights and business recommendations using data!
Subscribe to our newsletter now!
Get weekly updates on live streams, news and more right in your mailbox.